Bolivia's Gambling Control Authority, known as AJ, has issued a warning about illegal online gambling in the country. As is the case in many countries throughout LATAM and the world, online gaming is available in Bolivia in a way that is unregulated and not necessarily safe. This has been the driver for many LATAM countries to work towards regulation, in order to better control the market and protect consumer rights.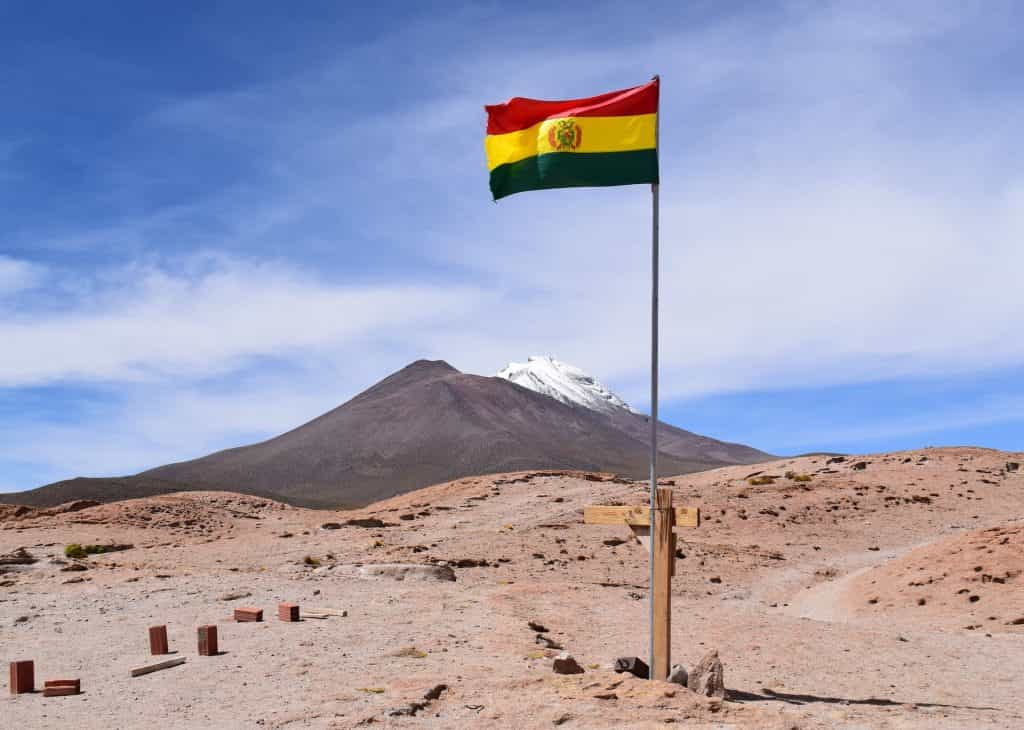 AJ asks for help with stopping illegal gaming sites
Bolivia has found the need to address the proliferation of online gaming in its borders. Its Gambling Control Authority (AJ) has made a statement about the issue, warning users to avoid unlicensed gaming sites. AJ's regional director Jorge Tapia has also made statements to support this warning.
Tapia's warning was strongly worded and left little room for argument. He stated bluntly that users must be wary of betting sites, since they do not operate with official licenses and therefore carry no guarantee of paying out earnings. That means that users are effectively getting scammed when they pay to play on these sites in hopes of receiving any winnings.
Tapia has warned that payouts will simply not occur, and explained that AJ is tracking the activity of these sites, so they can speak from a place of authority on the matter. He also directly called these gaming sites a scam, since they not only request payment upfront but continue to ask for payments to draw out even more money from their victims, while falsely promising prize payments.
Since these platforms are only that — online platforms — and have no physical location or headquarters to report to in Bolivia, customers are left without recourse when such a scam occurs. It is likewise extremely precarious for Bolivian courts to take action against their scammers. They are not able to act on it as effectively as if the gaming platform were legally registered and headquartered within the country.
Of course, the gaming authority can take some action against illegal betting platforms. However, it is also easier in the case of a physical operation; law enforcement have the option to investigate and raid physical gaming spaces in order to remove or destroy machines. For online ones, it's a more difficult matter.
Furthermore, AJ's executive director, Jéssica Saravia has pointed to other reasons that these gaming platforms are gaining steam. Aside from being easily accessible from any location, they are also being promoted on social media. She mentioned that influencers on TikTok even advertise some platforms which are technically illegally operating.
When such services are shared on TikTok, Instagram, WhatsApp and Telegram, it can be difficult for those who view this marketing to understand the platforms are illegal and that they will be scammed. These ads are also likely to be seen by young people who may not realize the danger posed, or do not care, until it is too late.
Saravia also shared that these platforms may rig games to give a win to first time bettors. This is by design in order to motivate players to bet more and eventually lose money to the platform. They even use the trick of declaring that winnings will be distributed after 30 days, by which point the bettor may have lost significant sums, and eventually the date passes with no payment.
Though gambling is legal in Bolivia in some forms, the process to be approved by AJ with a license is not a simple one. Companies must show they are reliable to earn that symbol of trust from AJ. Part of the requirements are also in line with the promotion of responsible gaming, which is decidedly not aligned with such scam platforms which actually promote compulsive gambling.
Statements from AJ asked citizens to report when they see illegal gaming platforms. They can do so via WhatsApp messaging. All complaints will be compiled and then shared with Bolivia's Public Ministry as the first step to a larger effort to curb these dangerous sites.
In Argentina, a similar issue has occurred. Recent research showed that eight out of ten online gaming sites operate illegally. The country also faces the problem of payouts that are unpaid and of citizens who may be unaware of the consequences of illegal gaming.
Have you enjoyed this article? Then share it with your friends.
Share on Pinterest