Fanatics Betting and Gaming, a division of sports apparel giant Fanatics, is expanding its influence in Ohio through a strategic partnership with the Columbus Blue Jackets. This collaboration will see the launch of a new retail sportsbook, scheduled for late August. Positioned outside the Nationwide Arena, the sportsbook will serve as an exciting addition to the local betting landscape.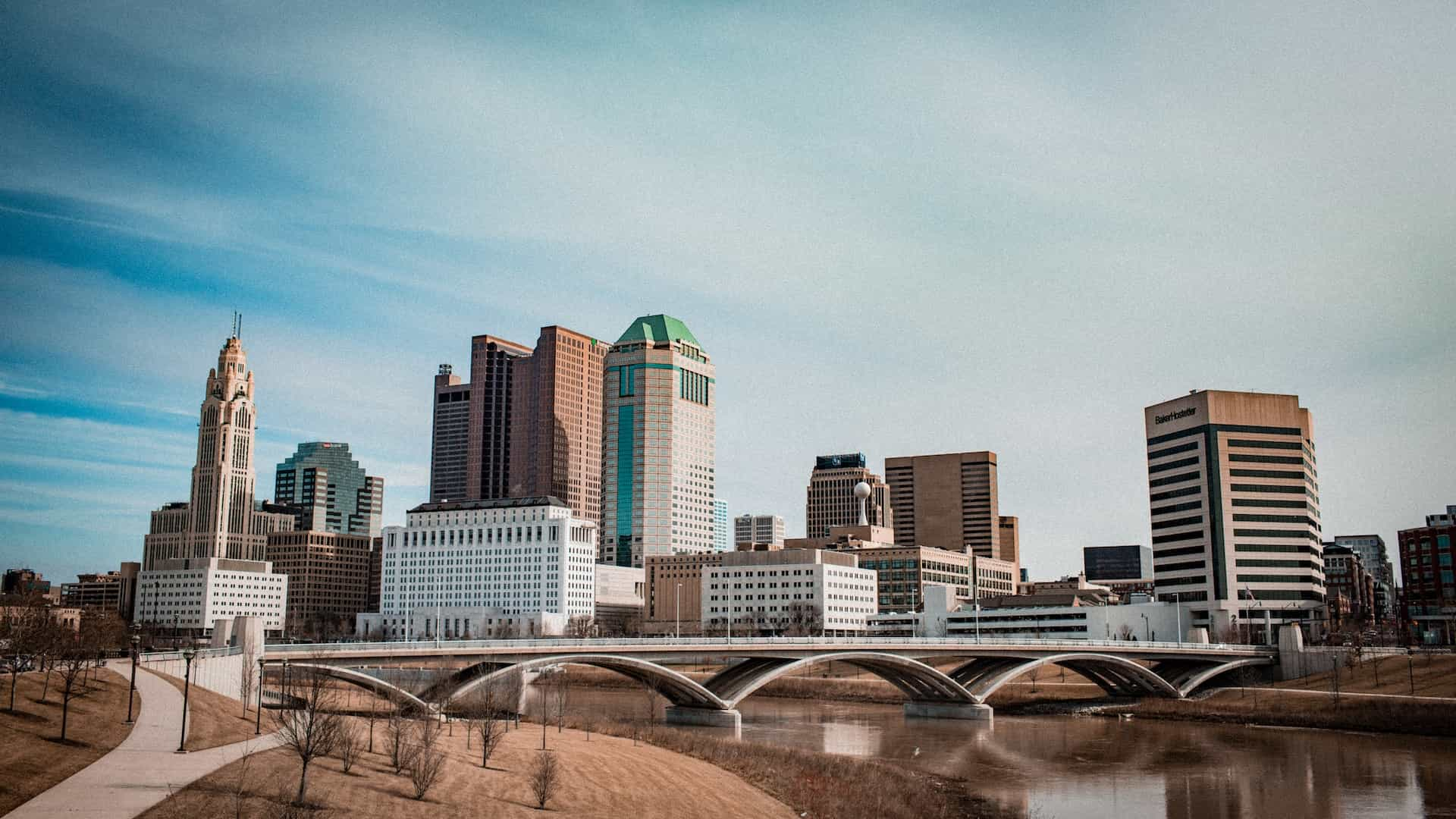 Fanatics Sportsbook at Nationwide Arena Will Span a Whopping 5,000 Square Feet
Fanatics Betting and Gaming, the sports wagering division of the renowned sports apparel giant Fanatics, is set to establish a significant presence in Ohio through a new retail sportsbook collaboration with the Columbus Blue Jackets.
Scheduled to open its doors in late August, the 5,000 square feet space will be situated adjacent to the Nationwide Arena, home to the National Hockey League's (NHL) Columbus Blue Jackets. The venue is poised to provide sports enthusiasts with an immersive and thrilling betting experience.
Equipped with four betting windows and 14 self-service betting kiosks, the sportsbook will also boast a remarkable giant LED video wall, along with 20 TV monitors. To ensure patrons' utmost comfort and enjoyment, a full-service restaurant will be available on-site, adding to the sportsbook's allure.
With an extensive line-up of live sports, including American football, basketball, ice hockey, baseball, tennis, football, golf, mixed martial arts, and boxing, the Fanatics sportsbook promises to cater to the diverse tastes of sports fans in Ohio. The launch of this new retail sportsbook signifies Fanatics' dedication to expanding its footprint in the state, providing sports enthusiasts with a top-notch betting venue for engaging with their favorite teams and events.
Fanatics Gained Sports Betting Operator License in November 2022
Fanatics, the prominent sports betting provider, successfully obtained a license to operate online sports betting in Ohio from the Ohio Casino Control Commission last November 2022. This development comes as the state's regulated sports betting market officially launched in January, creating new opportunities for both operators and sports enthusiasts alike.
To ensure a seamless and customer-centric experience, Fanatics is diligently conducting online beta testing of its sportsbook app with its loyal customers in Ohio. The app is readily available for download on both iOS and Android platforms, allowing users to explore and engage with a wide array of betting options and markets.
With its entrance into Ohio's online sports betting scene, Fanatics is poised to leave a significant mark on the industry, capitalizing on its brand recognition and customer base. As the beta testing progresses, Fanatics aims to deliver a user-friendly and innovative platform that will cater to the preferences and needs of Ohio's sports betting community.
Ari Borod, the chief business officer at Fanatics Betting and Gaming, emphasized that the new venue would provide a world-class retail experience. He expressed enthusiasm in leveraging their partnership with the Jackets, who are one of the league's youngest teams, to foster mutual growth:
"The Jackets are one of the youngest teams in the league, and we are excited to leverage our partnership to grow with them and complement our online sports betting experience that is currently being beta-tested in Ohio."– Ari Borod, Chief Business Officer, Fanatics Betting and Gaming, Press Release
Cameron Scholvin, the senior vice-president and chief operating officer of the Blue Jackets, expressed the franchise's continuous pursuit of novel and captivating methods to connect with their fanbase. Acknowledging the importance of fan engagement, Scholvin highlighted the team's commitment to exploring fresh and exciting avenues that facilitate stronger bonds and interactions with their supporters.
Fanatics Selected New Chief Operating Officer in May 2023
Fanatics Betting and Gaming made an important addition to its executive team in May 2023, welcoming Hank Couture as the newly appointed Chief Operating Officer (COO). This strategic move is part of Fanatics' efforts to bolster its operations and accelerate growth, especially with the imminent nationwide launch of the Fanatics Sportsbook in the United States, set to take place in mid-2023.
Hank Couture brings a wealth of experience to his new role at Fanatics, having spent over seven years at DoorDash, a technology startup specializing in connecting consumers with local businesses. Throughout his tenure at DoorDash, Couture held various positions, culminating in his role as Vice President for the US marketplace. Prior to his time with DoorDash, Couture contributed his expertise in the equity derivative structuring domain at Goldman Sachs, a prominent financial capital giant.
As COO, Couture will play a crucial role in supporting Fanatics' growth trajectory and executing strategic initiatives that will solidify the company's position in the competitive gambling industry. His vast experience in technology and marketplace management is expected to contribute significantly to the success of the Fanatics Sportsbook launch and enhance the overall operational efficiency of Fanatics Betting and Gaming.
Fanatics Betting and Gaming chief executive Matt King celebrated Couture's extensive experience in a shared statement:
"We are excited to add Hank to our leadership team as COO. Hank's experience in building one of the largest marketplaces in the US is exactly the type of person we are looking for at Fanatics Betting and Gaming. As our new COO, his impressive track record of success will provide us with valuable insight as we build a sportsbook that is easy to use, trustworthy and more rewarding for sports fans."– Matt King, Chief Executive, Fanatics Betting and Gaming, Press Release
FansUnite Awarded Ohio Supplier License in December 2022
FansUnite, a prominent gaming and sports betting operator listed on the Toronto Stock Exchange (TSX), made significant strides in expanding its presence within the North American gaming market back in December 2022. The company secured a gaming supplier license from the Ohio Casino Control Commission, a key development that positions FansUnite to capitalize on the emerging sports wagering opportunities in the midwestern state of Ohio.
With plans to launch its micro-betting sports brand, Betr, shortly after Ohio legalized sports wagering on January 1st, 2023, FansUnite was primed to make a strong entry into the state's sports betting landscape. The Ohio market is projected to generate a substantial sports betting handle of around $8.8 billion in its first calendar year, presenting an attractive opportunity for the gaming group to establish a solid foothold.
In addition to the Ohio gaming supplier license, FansUnite has also obtained a gaming-related supplier manufacturer license from the Alcohol and Gaming Commission of Ontario (AGCO) in Canada. The company further boasts affiliate licenses in over 10 American states, showcasing its commitment to expanding its operations across various regions and positioning itself as a key player in the dynamic North American gaming industry.
Scott Burton, chief executive of FansUnite, strongly believes the Ohio market is poised to become one of the nation's most important in terms of gambling:
"The state of Ohio is the latest jurisdiction to legalize sports betting and as a major sports hub, we expect it to generate significant gaming revenues for our B2B clients and our live activation team at Betting Hero. This license will enable us to gain an early-mover advantage in a new market. Furthermore, as we secure more client contracts for our B2B solutions and/or affiliate operations, we intend to gain access to new betting jurisdictions where our customers operate; additional state license applications are underway."
Have you enjoyed this article? Then share it with your friends.
Share on Pinterest