Fanatics Betting and Gaming (FBG) has inaugurated its first retail sportsbook within a Major League Baseball (MLB) stadium at the Progressive Field of the Cleveland Guardians. This facility comprises two betting windows, four self-service betting kiosks, and seven TV monitors. Gamblers are provided the opportunity to wager on MLB events, along with sports including hockey, basketball, tennis, soccer, and golf.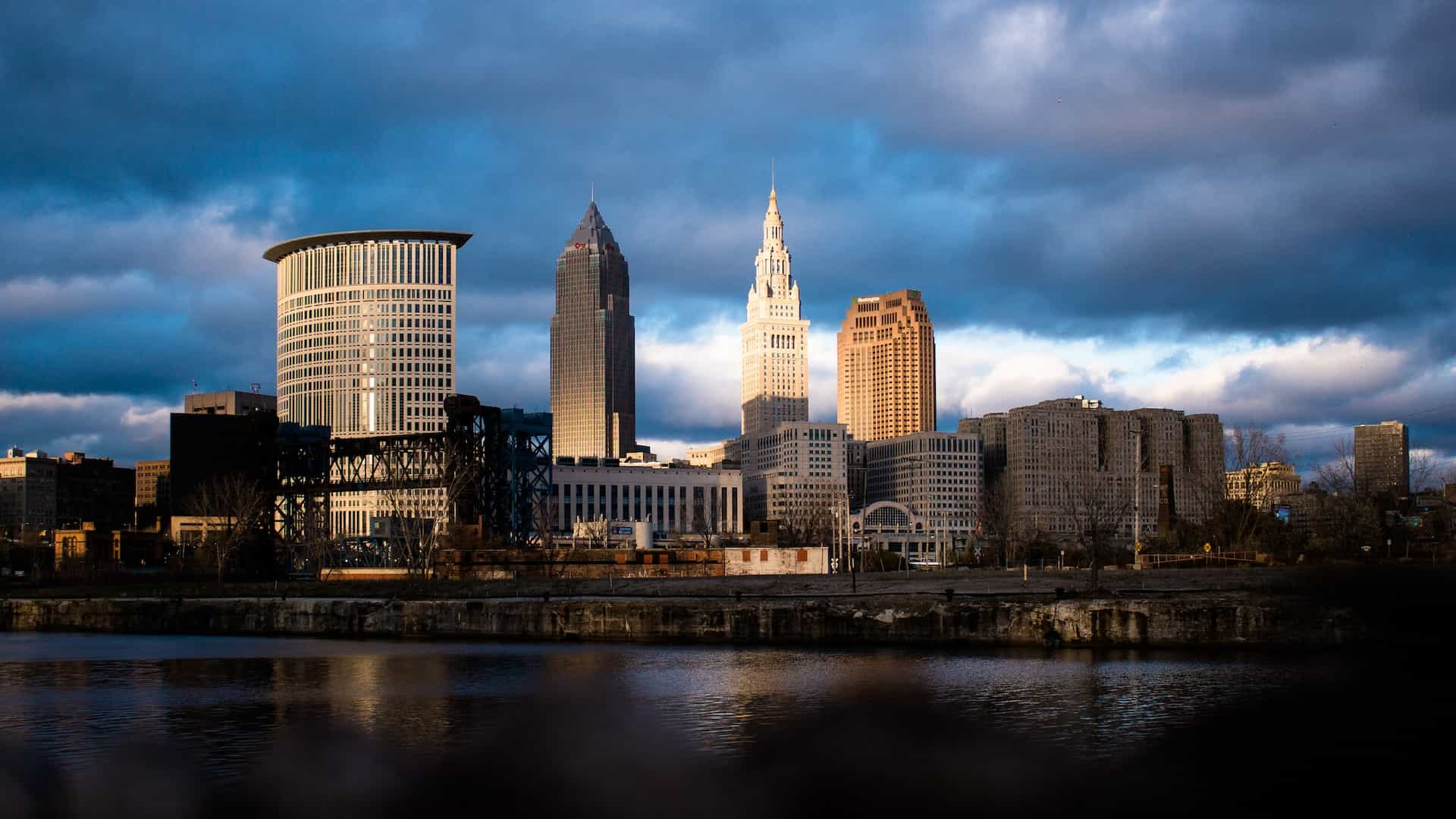 Sportsbook Will Feature Wide Array of Amenities and Betting Offerings
Fanatics Betting and Gaming (FBG) has unveiled its inaugural retail sportsbook at Progressive Field, home to the Cleveland Guardians and a prominent Major League Baseball (MLB) stadium. This move marks FBG's first foray into establishing a sports betting facility within an MLB ballpark.
The newly launched sportsbook boasts a dynamic offering, with two betting windows, four self-service betting kiosks, and seven strategically placed TV monitors. Enthusiasts can place bets on a range of sports, including MLB games, as well as hockey, basketball, tennis, soccer, and golf, among others.
This development aligns with FBG's recent online sportsbook expansion, which is now live in several states including Maryland, Massachusetts, Tennessee, and Ohio. As the company continues to venture into both online and retail sports betting offerings, its presence at Progressive Field signifies its commitment to providing sports fans with diverse and engaging betting experiences.
New Fanatics Sportsbook Will Offer Fans a Highly Practical Way to Bet
Marking the occasion was Ted Baugh, the vice president of corporate and premium partnerships for the Guardians, who expressed enthusiasm about the collaboration with FBG to establish a retail sportsbook site adjacent to Progressive Field. He anticipated that this partnership would offer their fans a conveniently accessible avenue for placing bets in person:
"We're very excited to partner with FBG to bring a retail sportsbook location outside Progressive Field. This will provide our fans a very convenient in-person option to place bets."– Ted Baugh, Vice President of Corporate and Premium Partnerships, Cleveland Guardians,Press Release
The newly launched sportsbook introduces a comprehensive range of features aimed at enhancing the betting experience for enthusiasts. Among its offerings are live scores, lines, and odds covering various teams and athletes. The platform provides a versatile array of betting options, including moneyline bets, spread bets, over-unders, player props, and live-in-game betting markets. Additionally, fans can engage in same-game parlays, adding another layer of excitement to their wagering endeavors.
Ari Borod, the chief business officer of FBG, emphasized the design of their new establishment to align seamlessly with their online sports betting app, highlighting the intention to introduce a novel sports betting encounter that would harmonize with the app:
"We designed our new location to complement our online sports betting app and usher in a brand-new sports betting experience with the most rewarding online sportsbook in Ohio."– Ari Borod, Chief Business Officer, Fanatics Betting and Gaming (FBG),Press Release
Fanatics Unveiled New Sportsbook Product in August 2023
Fanatics Betting and Gaming (FBG) marked its entry into the online sports betting realm just recently in August 2023 with the official launch of its sportsbook in several strategic states, notably Maryland, Massachusetts, Ohio, and Tennessee. The rollout follows an extensive six-month beta testing phase, during which the Fanatics Sportsbook underwent rigorous evaluations to ensure its readiness for the market. Available for download on both iOS and Android platforms, the sportsbook is positioned to cater to a diverse audience of sports enthusiasts.
FBG places a strong emphasis on user-friendliness, underlining the platform's ease of use when it comes to placing bets and facilitating withdrawals. Among the key features offered, the sportsbook presents live scores, team and athlete lines, and odds, providing a comprehensive picture of ongoing sporting events. With a wide range of betting options available, including moneyline bets, spread bets, over-unders, player props, live-in-game betting markets, and same game parlays, the sportsbook aims to meet the varied preferences and strategies of its users.
By combining an array of compelling features with a user-centric design, Fanatics Betting and Gaming seeks to establish a prominent foothold in the competitive landscape of online sports betting. Its commitment to offering both engagement and convenience is poised to resonate with sports fans in search of a dynamic platform for their wagering activities.
With the culmination of a rigorous six-month beta testing phase, Scot McClintic, Chief Product Officer at FBG, conveyed his enthusiasm for the official launch of the Fanatics Sportsbook product. This transition marks a significant step in the platform's evolution, from a testing environment to a public-facing offering:
"After six months of beta testing, we are excited to officially launch the Fanatics Sportsbook product to the public. We are laser-focused on solving pain points facing customers by offering a faster, easier, and a more rewarding sports betting experience. The strategic patience to build a product for the long-term has given us an opportunity to redefine a customer's expectation of what a sportsbook should be. With the Fanatics Sportsbook product foundation built and wholly owned, customers should expect unparalleled speed of feature improvement, delivery, and innovation."– Scot McClintic, Chief Product Officer, Fanatics Betting and Gaming (FBG),Press Release
Fanatics Rolled Out New Chief Operating Officer in May 2023
Back in May 2023, Fanatics' betting and gaming division, Fanatics Betting and Gaming (FBG), announced its latest executive addition, appointing former DoorDash executive Hank Couture to the newly established role of Chief Operating Officer (COO). This appointment comes as FBG prepares for the nationwide launch of the highly anticipated Fanatics Sportsbook, set to debut across the United States in the middle of 2023.
Couture, with over seven years of experience at DoorDash, brings a wealth of expertise to FBG. His role as COO will focus on bolstering operational growth and strategy execution, aligning with the imminent Fanatics Sportsbook launch. With a successful track record at DoorDash, including roles as Vice President for the US marketplace, Couture's extensive background positions him to contribute to FBG's expanding ventures.
Before his tenure at DoorDash, Couture was involved in equity derivative structuring at financial heavyweight Goldman Sachs for two years. His diverse background in both technology and finance equips him to navigate the complexities of the betting and gaming landscape as FBG continues to position itself in the competitive market.
Fanatics Betting and Gaming chief executive Matt King celebrated Couture's deep experience as an important asset moving forward for the organization:
"We are excited to add Hank to our leadership team as COO. Hank's experience in building one of the largest marketplaces in the US is exactly the type of person we are looking for at Fanatics Betting and Gaming. As our new COO, his impressive track record of success will provide us with valuable insight as we build a sportsbook that is easy to use, trustworthy and more rewarding for sports fans."
Have you enjoyed this article? Then share it with your friends.
Share on Pinterest