Tony Santo, CEO and Director of Canadian land-based casino operator Gateway Casinos & Entertainment, has tragically passed away. On August 17th, 2023, the company shared the news of his unexpected demise. However, Gateway has refrained from disclosing any additional information surrounding the circumstances of his passing at this moment and asks for his family's privacy at this time.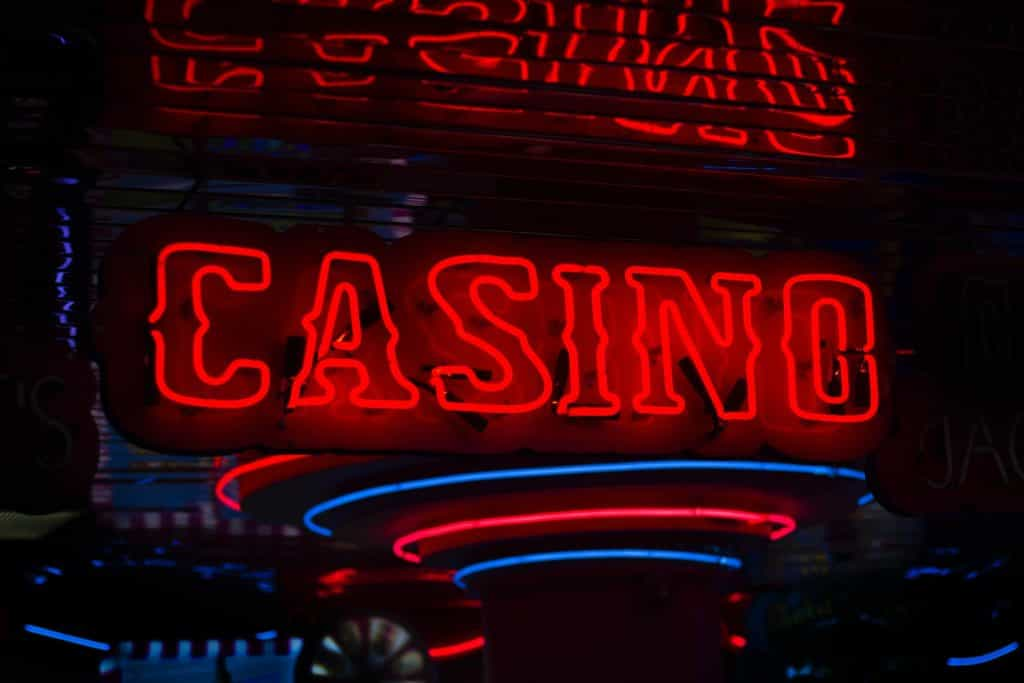 Santo Significantly Expanded Gateway's Network During Tenure as CEO
Tony Santo, the CEO and director of Canadian land-based casino operator Gateway Casinos & Entertainment, has tragically passed away on August 17th, 2023 in an unexpected turn of events. While the operator has not disclosed further details surrounding his passing, Santo's significant contributions to the industry remain notable.
Santo assumed the position of CEO at Gateway in October 2013 and later became a director in July 2017. His leadership oversaw a period of notable growth for the company. Under his guidance, Gateway Casinos & Entertainment expanded its network considerably, including the acquisition of properties from Playtime Gaming and the Ontario Lottery and Gaming Corporation. This strategic expansion resulted in a network of 29 gaming properties spanning across British Columbia, Alberta, and Ontario.
Before his tenure at Gateway, Santo held prominent roles within the gambling industry, including executive positions with Las Vegas Strip properties like Bally's Grand (now Horseshoe Las Vegas) and Paris. His experience and contributions have left a lasting impact on the company and the broader gambling landscape.
Tony Santo Described as 'Iconic Leader' in Canadian and US Gaming Industries
Tolek Strukoff, the president of Gateway Casinos, remarked on Tony's objective to position Gateway as the foremost entertainment and gaming entity in Canada. He noted Tony's dedicated involvement, frequently engaging with site visits and staff interactions throughout the day, fostering connections that extended beyond work:
​​
"Tony's mission was to establish Gateway as Canada's premier entertainment and gaming company. You could often find Tony visiting sites and staff from dawn to dusk connecting about their work, families, and lives."– Tolek Strukoff, President, Gateway Casinos,Press Release
Strukoff highlighted Tony's stature as an iconic leader across the US and Canada, responsible for expanding Gateway from a modest regional gaming enterprise to one of Canada's largest gaming corporations:
"Tony was an iconic leader in the US and Canada and grew Gateway from a small regional gaming company to one of the largest gaming companies in Canada. However, Tony would say himself he didn't do it – we did it together. Tony was an outstanding leader, colleague and friend, and he will be greatly missed. On behalf of all of Gateway's employees, I extend our deepest sympathies to the entire Santo family."
Alcohol and Gaming Commission of Ontario (AGCO) Fined Operators in July 2023
The Alcohol and Gaming Commission of Ontario (AGCO) made a decisive move in July 2023 against BV Gaming, the operator behind BetVictor, and Fitzdares Canada for their alleged engagement in offering prohibited bets related to major junior hockey. This regulatory action follows their reported acceptance of wagers on games from the Ontario Hockey League, Western Hockey League, and Quebec Major Junior Hockey League throughout the 2022-23 season.
AGCO's investigation revealed that such activities stand in direct contradiction to established standards, which expressly prohibit betting on minor league sports, including events from the three major junior hockey leagues within the Canadian Hockey League (CHL). Specifically, Standard 4.34, paragraph 15 unequivocally bars any betting engagement with this tier of sporting events.
As a consequence of these violations, BV Gaming (BetVictor) and Fitzdares Canada are now required to remit a penalty of CA$15,000 each. While both operators retain the right to challenge the ruling, these penalties serve as a stern reminder of the stringent regulatory parameters governing the industry and the repercussions for non-compliance.
Dave Phillips, Chief Operating Officer of the Alcohol and Gaming Commission of Ontario (AGCO), underscored the agency's resolute dedication to maintaining the integrity of sports betting across Ontario. In doing so, he emphasized a parallel commitment to safeguarding the broader integrity of sports, especially within the realm of Canadian major junior hockey in the province:
"As the regulator of Ontario's sports betting industry, AGCO is resolved to maintain the integrity of sports betting. In turn, this may serve to protect the integrity of sport. This includes a clear prohibition on offering bets in Ontario on minor league sports, including Canadian major junior hockey. We will continue to carefully monitor Ontario's sports betting markets to ensure the public interest is protected."– Dave Phillips, Chief Operating Officer, Alcohol and Gaming Commission of Ontario (AGCO),Press Release
BetMGM and NFL Canada Partnered Up Back in August 2022
BetMGM, the result of a collaboration between Entain and MGM, unveiled a significant development back in August 2022 by securing an exclusive partnership with the National Football League (NFL) in Canada. This strategic move came in anticipation of the forthcoming NFL season in Canada, marking the country's inaugural season since the launch of its regulated betting and iGaming sectors earlier this year in 2022.
The timing of this agreement coincided with BetMGM's early entry into the Canadian market. The operator was among the select few to secure licensing from the Alcohol and Gaming Commission of Ontario (AGCO), allowing it to swiftly launch its services in the province as soon as the market opened its doors on April 4th, 2022. This partnership underscores BetMGM's proactive approach to establishing a robust presence in a newly regulated market and solidifying its position as a key player in the Canadian sports betting landscape.
Adam Greenblatt, Chief Executive of BetMGM, expressed his anticipation for the newfound collaboration between BetMGM and the Canadian NFL. He anticipated that this partnership would open up an array of promising opportunities within the region, emphasizing the enthusiastic response from sports bettors in Ontario, indicating a strong interest in BetMGM's offerings:
"Expanding our partnership with the NFL into Canada sets the stage for amazing opportunities as we begin the upcoming football season. We're already seeing great interest from our Ontario customers and this collaboration truly elevates the BetMGM experience."
Gavin Kemp, Senior Director of Corporate Partnerships for NFL Canada, conveyed his excitement about the collaboration with BetMGM within the country, highlighting the NFL's enthusiasm for this partnership, which is set to enhance the sports betting experience for NFL fans in Canada:
"We are thrilled to be working with BetMGM in Canada as an Official Sportsbook Partner. BetMGM delivers a unique gaming platform to this emerging market and will enhance the NFL fan experience in Canada in new and innovative ways."
Have you enjoyed this article? Then share it with your friends.
Share on Pinterest