Gaming and Leisure Properties Inc. (GLPI), a real estate investment firm with a focus on gaming, has acquired the land linked to the forthcoming Hard Rock Casino project in Rockford, Illinois. The deal, worth $100 million, involves the purchase from an affiliate of 815 Entertainment. This acquisition also encompasses a consortium of local investors and property manager Hard Rock International.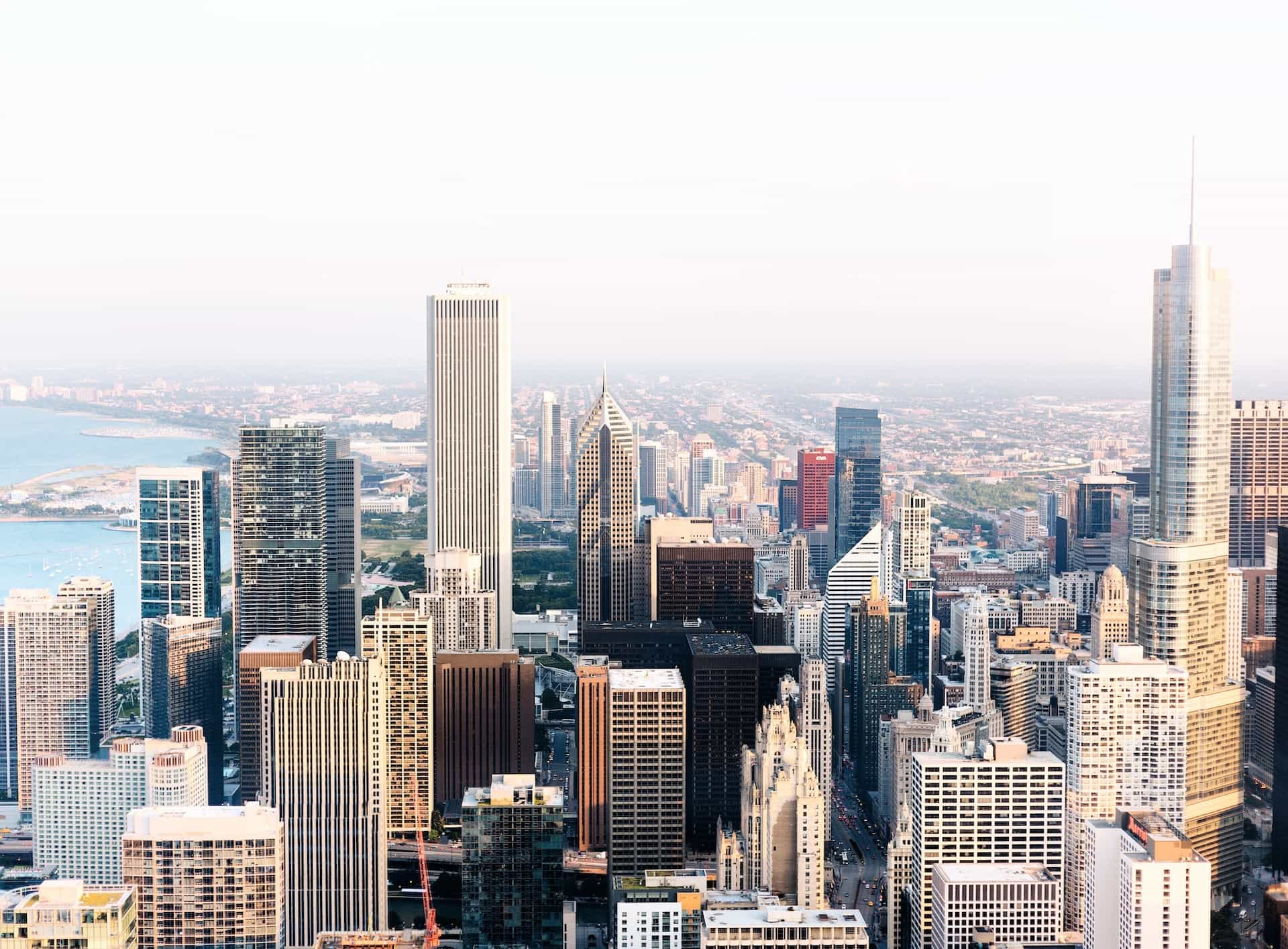 GLPI Has Simultaneously Stepped Into 99-Year Ground Lease Agreement
Gaming and Leisure Properties Inc. (GLPI), a prominent player in the gaming-focused real estate investment sector, has made a significant move by acquiring the land associated with the forthcoming Hard Rock Casino development venture in Rockford, Illinois.The acquisition comes at a price tag of $100 million and involves the purchase of the property from an affiliate of 815 Entertainment, a company owned by Dan Fischer and a consortium of local investors. This acquisition is set to bolster the ongoing development efforts in the region.
In tandem with the land purchase, GLPI has entered into a 99-year ground lease agreement with 815 Entertainment. The lease involves an annual rent of $8 million, subject to a fixed 2% annual escalation that commences from the lease's first anniversary and extends throughout the entirety of its 99-year term. As a strategic move, GLPI has also committed to providing up to $150 million in development funding. This funding will be facilitated through a senior secured delayed draw term loan with an interest rate of 10%, pending regulatory approval.
This loan has a flexible draw period lasting up to one year, with a maximum outstanding period of up to six years, including a potential one-year extension. Notably, the loan can be prepaid without penalty upon the anticipated opening of the Hard Rock Casino in Rockford, which is projected for September 2024. GLPI's involvement in this venture also grants the company a valuable right of first refusal for any potential future sale of completed building improvements on the property, further solidifying its strategic positioning in the market.
GLPI Owns Property Assets of 59 Gaming Operations in 18 US States
GLPI's Chairman and CEO, Peter Carlino, announced that their collaborations with 815 Entertainment would pave the way for an expansion of GLPI's presence. Carlino underscored the transaction's appeal as a ground lease, highlighting the promising initial outcomes achieved at 815 Entertainment's temporary establishment:
"Our agreements with 815 Entertainment will allow GLPI to expand its footprint with the addition of a new ground lease, a new tenant, and a commitment to provide potential funding. We believe this is an attractive ground lease transaction for our shareholders as the strong initial results at 815 Entertainment's temporary facility demonstrate the strength of the location and the depth of the market."– Peter Carlino, Chairman and CEO, Gaming and Leisure Properties Inc. (GLPI),Press Release
Gaming and Leisure Properties Inc. (GLPI) continues to expand its property assets in the gaming industry, with the recent acquisition of the Hard Rock Casino development land in Rockford, Illinois. This move marks GLPI's sixth gaming venue in Illinois and further solidifies its presence in the state. With a portfolio spanning 59 gaming venues across 18 states, GLPI maintains a prominent position in the gaming-focused real estate investment sector.
Peter Carlino emphasized that the globally recognized Hard Rock brand would play a crucial role in bolstering and confirming the new casino's status as a prominent tourist attraction and a hub for entertainment:
"The Hard Rock brand is world-renowned and will support and solidify the new casino's position as a tourist destination and entertainment venue. Hard Rock is the property manager and an equity investor in 815 Entertainment, bringing its world-class management team to the project. The overall transaction structure makes $250 million available to 815 Entertainment to invest in the project and reflects GLPI's creativity in crafting a comprehensive construction financing solution."
Illinois Welcomed Hard Rock Sportsbook Recently in August 2023
The Illinois Gaming Board (IGB) granted the official go-ahead in August 2023 for the much-anticipated launch of a new sportsbook at the renowned Hard Rock Casino located in Rockford. This pivotal approval marks a significant step forward for the 815 Entertainment, which operates as Hard Rock Casino Rockford, as it secures a coveted sports wagering operator license. Furthermore, Seminole Hard Rock Digital has received the nod from IGB as a sports wagering management service provider, adding momentum to the upcoming sports betting venture.
While the green light has been given, the casino must now navigate the intricate landscape of IGB's regulations to ensure full compliance for both in-person and online betting services. With these compliance steps at the forefront, the casino has set its sights on introducing its sports betting offerings to patrons within the next sixty days.
Seminole Hard Rock Digital, a well-established player in the industry, brings its expertise to the table as it steps into the role of a sports wagering management service provider. Having already established a notable presence in multiple states, the division launched its online sportsbooks in Indiana and Tennessee last year, building on its existing services catering to players in New Jersey and Iowa. This expansion aligns with the growing demand for sports betting services, reinforcing the casino's position in the ever-evolving landscape of US gaming.
In a recent gathering, the Illinois Gaming Board (IGB) delved into key regulatory issues, with a significant focus on the pivotal sportsbook license granted to Hard Rock. The meeting shed light on the proceedings related to this license, underlining the IGB's commitment to ensuring a robust and well-regulated gaming environment in the state. Amidst these discussions, Digital Gaming Corporation (DGC) surfaced as the final contender in the pursuit of a new online-only state sports wagering license.
Hard Rock Hotel Began Construction in Ottawa in June 2023
In a significant development with far-reaching implications for Ottawa, Hard Rock officially initiated the construction phase of the eagerly awaited Hard Rock Hotel and Casino in June 2023 in the heart of the Canadian capital. With a substantial investment of $350 million, this project is projected to have a notable impact on the local economy, potentially generating close to 1,900 job opportunities. The undertaking is set to introduce an expanded Hard Rock Casino, offering an extensive array of entertainment options.
The Hard Rock Casino component of the project is expected to be a key attraction, featuring an impressive lineup of amenities. Envisioned to house around 1,500 slot machines and 40 live-action table games, the casino will also incorporate a Hard Rock Sportsbook, catering to sports enthusiasts seeking to engage in legal sports wagering. The gaming experience will be further elevated with offerings such as high-limit gaming and a dedicated Baccarat room.
Moreover, the broader complex will encompass the Hard Rock Hotel, characterized by 150 guest rooms, including 22 premium suites, aimed at providing a diverse range of accommodations to visitors. Adding to the allure, the establishment will feature a state-of-the-art Hard Rock Live theater with a seating capacity of 1,800. With the anticipation of increased tourism and economic activity, Hard Rock's project is expected to contribute substantial tax revenues to both the City of Ottawa and the province of Ontario, underscoring the potential long-term benefits for the region's economy.
Have you enjoyed this article? Then share it with your friends.
Share on Pinterest