Iowa State quarterback Hunter Dekkers faced charges on Tuesday as prosecutors in Story County, Iowa, accused him of tampering with electronic records to mask the nature of his gambling activities. According to the criminal complaint, Dekkers allegedly placed 366 mobile bets, amounting to a spend of more than $2,799, spanning over several years.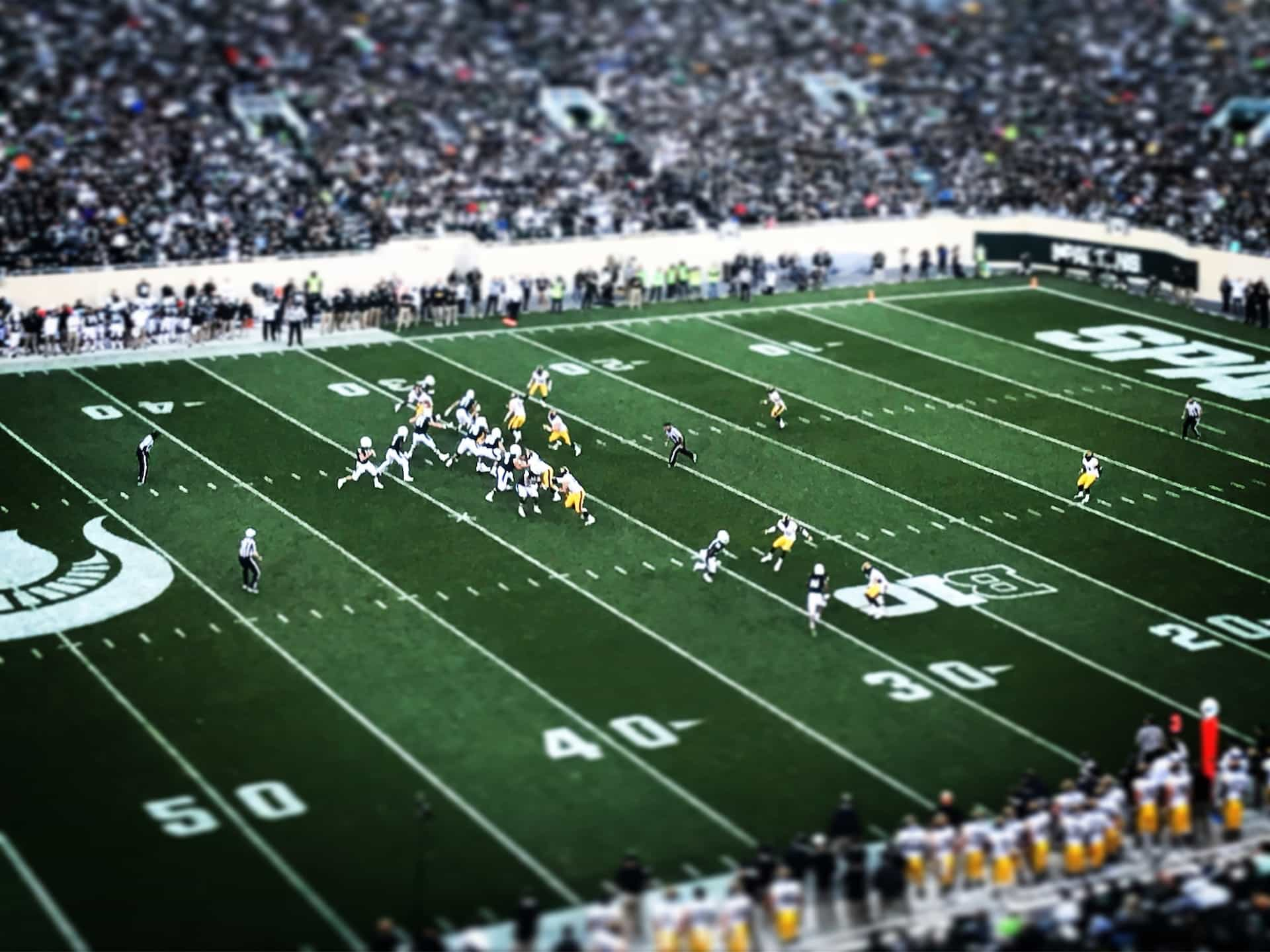 Charges Made Clear After DraftKings Account was Subpoenaed
Iowa State University's quarterback, Hunter Dekkers, finds himself in legal trouble as prosecutors have charged him with tampering with electronic records to conceal his gambling activity. The criminal complaint alleges that Dekkers made a total of 366 mobile bets, amounting to over $2,799 in spend, over the course of several years.
The charges were brought to light after a DraftKings account, allegedly controlled by the quarterback, was subpoenaed, revealing 297 of the wagers were made while Dekkers was still underage. Moreover, 26 bets were placed on Iowa State University events, raising concerns about potential NCAA rules violations. One particular wager on the 2021 Iowa State football game against Oklahoma State caught the prosecution's attention, even though Dekkers was serving as a backup and did not participate in the game.
This investigation is part of a broader probe into college athletes' involvement in sports betting, initiated in May 2023 when the University of Iowa identified 26 athletes across five sports suspected of engaging in such activities. The ongoing legal proceedings have resulted in charges being filed against seven current or former Iowa athletes, including Denver Broncos defensive end Eyioma Uwazurike, Iowa State Cyclones Dodge Sauser, and former Iowa baseball player Gehrig Christensen, all facing one count of tampering with records related to the NCAA investigation. As the case unfolds, it remains to be seen how this will impact the athletes' careers and the university's stance on sports betting.
Dekkers Unequivocally Denies All Charges, According to Lawyer Statement
In a recent development, the legal saga involving Iowa State quarterback Hunter Dekkers has taken a new turn. Story County prosecutors have alleged that Dekkers engaged in a scheme to conceal his gambling activity with the involvement of his parents, Jami Dekkers and Scott Dekkers. According to the allegations, he utilized an account registered in his mother's name to place bets, attempting to hide his wagering activities.
The evidence presented by prosecutors highlights that the bets were made using Hunter Dekkers' personal iPhone and were traced back to his university residence in Story County, Iowa. The quarterback faces a charge related to tampering with electronic records, a serious accusation that has caught the attention of the gambling and sports community.
A statement issued on behalf of Hunter Dekkers by the Weinhardt Law Firm denies the criminal charge, setting the stage for a legal battle that will determine the outcome of this case. The statement argued that the charge aimed to criminalize a common aspect of daily American life, pointing out that millions of people engage in sharing various types of online accounts on a regular basis. It further contended that the prosecution interfered with and politicized matters that fall within the purview of Iowa State University and the NCAA.
The statement suggested that the investigation at Iowa universities was just the beginning of a more extensive issue, as thousands of college athletes reportedly place bets, often of small denominations, using shared accounts. The responsibility for addressing such matters lies with the schools and the NCAA to regulate. Additionally, the ongoing investigation, which started in May with search warrants executed at Hunter's apartment in Ames and his family's home in northwest Iowa, was deemed a significant distraction from Hunter's ability to focus on his studies and excel as a teammate.
NFL Suspended More Players for Gambling Violations in July 2023
The National Football League (NFL) took decisive action in July 2023 in response to players violating the league's stringent rules on gambling. Four players, including Isaiah Rodgers and Rashod Berry from the Indianapolis Colts, have been handed suspensions. They will remain sidelined until at least the conclusion of the 2023 season. Additionally, free-agent Demetrius Taylor has received a ban for the entirety of the 2023 campaign.
Investigations revealed that these players had placed bets on NFL games during the 2022 season, a direct violation of the league's policies. Nevertheless, they will have the opportunity to appeal for reinstatement following the conclusion of the upcoming 2023 season. In a separate incident, Nicholas Petit-Frere of the Tennessee Titans received a six-game suspension for betting on non-NFL sports while at the club facility.
The NFL is resolute in maintaining the integrity of the game and strictly prohibits any engagement in gambling activities within league facilities or venues, including practice locations. In light of the suspensions, both Rodgers and Berry have been released from the Indianapolis Colts. By taking these measures, the NFL sends a clear message that it upholds a zero-tolerance stance on gambling violations, emphasizing the importance of preserving trust and fairness in professional football.
Delivering a statement was Chris Ballard, the general manager of the Colts, who explained that the roster changes resulted from the league's assertion that certain players had breached gambling policy:
"We have made the following roster moves as a consequence of the determination that these players violated the league's gambling policy. The integrity of the game is of the utmost importance. As an organization we will continue to educate players, coaches and staff on the policies in place and the consequences that may occur with violations."– Chris Ballard, General Manager, Indianapolis Colts,Press Release
Canadian Football League (CFL) and GeniusSports Reveal New LiveStats Product
Genius Sports, a prominent sports betting data supplier, joined forces with the Canadian Football League (CFL) in June 2023 to unveil their latest collaboration: CFL LiveStats, a cutting-edge data collection system. This new feature will revolutionize the way fans engage with CFL games during the league's preseason by providing minute-to-minute updates. The real-time data will be integrated into live betting solutions, augmented broadcasts, and the CFL's Game Zone platform.
Notably, CFL LiveStats goes beyond in-game updates and extends to post-game statistics, offering a comprehensive data package. This development opens up exciting possibilities for sharing valuable data on betting trends, teams, and players across all CFL matchups. Additionally, the CFL aims to maintain low-latency data, ensuring optimal broadcasting experiences for fans worldwide.
This strategic partnership between Genius Sports and the CFL demonstrates their dedication to enhancing the sports betting experience while delivering seamless and informative content to fans. The launch of CFL LiveStats marks a significant step forward in data-driven sports coverage, promising an exciting season ahead for CFL enthusiasts and sports bettors alike.
David Goldstein, who is the chief operating officer of the Canadian Football League (CFL), drove home the revolutionary potential of such technology:
"We are excited to leverage this incredible technology to help tell the story of our remarkable league. Through Genius Sports and its state-of-the-art LiveStats tool, we are revolutionizing how fans, media and stakeholders connect with the CFL's world-class action and athletes. Better data will lead to everything from a better viewing experience to interactive gaming, responsible sports wagering, and more, all of which will pave the way for the future of CFL fandom."
Have you enjoyed this article? Then share it with your friends.
Share on Pinterest