The National Association for Stock Car Auto Racing (NASCAR) and Sportradar have revealed a four-year extension of their data rights partnership, now encompassing official betting data. This expanded collaboration ensures that Sportradar will continue delivering live timing and scoring data to NASCAR's digital media partners, while actively contributing to the ongoing expansion of betting opportunities within the sport.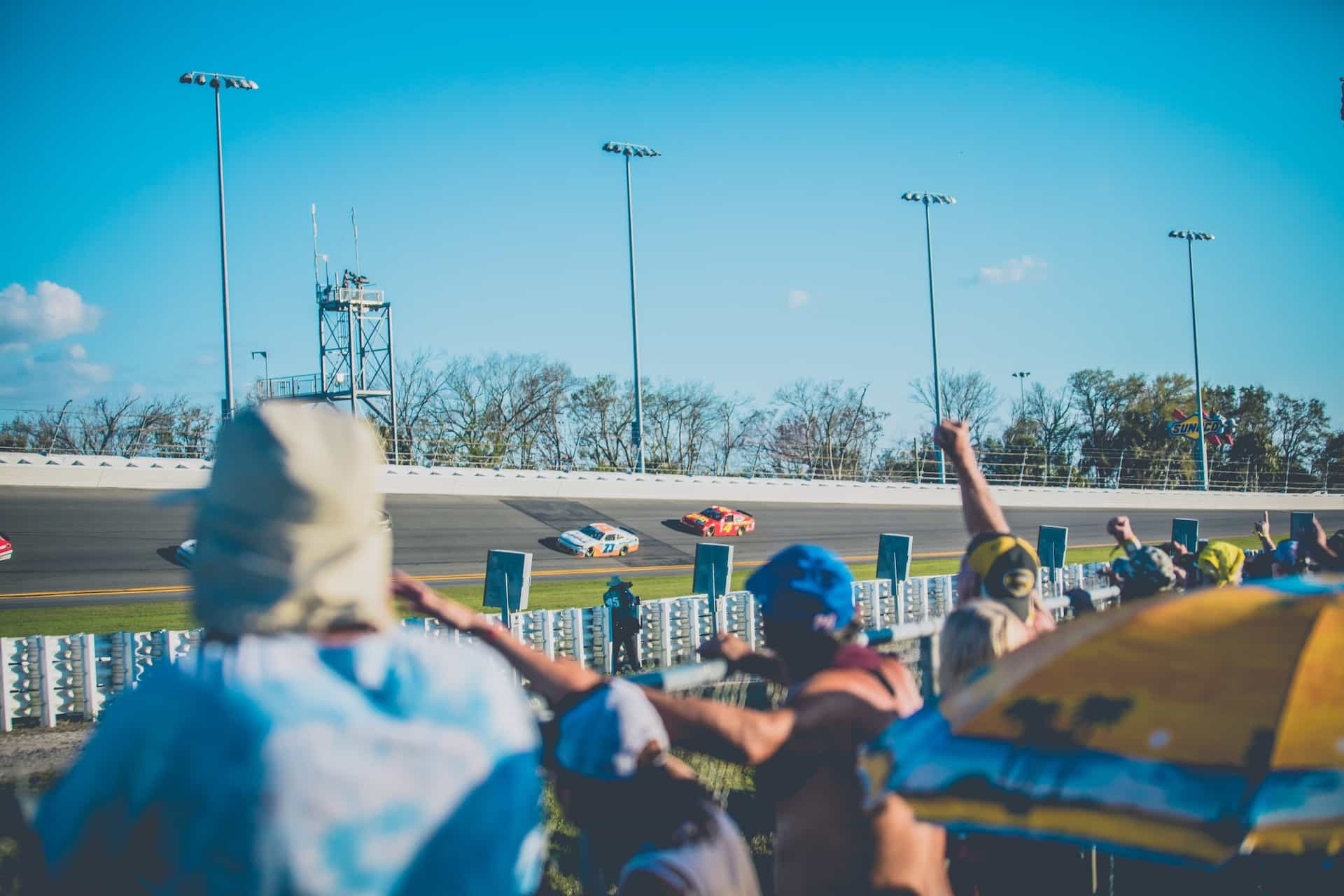 NASCAR Became First Official Sporting League to Partner with American Gaming Association (AGA)
In a move that underscores the ongoing convergence of sports and sports betting, the National Association for Stock Car Auto Racing (NASCAR) and Sportradar have jointly announced a four-year extension of their existing data rights partnership. This renewed collaboration now includes the provision of official betting data.
As part of this expanded agreement, Sportradar will maintain its role in delivering live timing and scoring data to NASCAR's digital media partners, while also playing a pivotal role in bolstering the sport's presence within the rapidly evolving sports betting landscape.
Under the purview of this partnership, Sportradar will continue to provide essential data services to media and betting entities across all of NASCAR's major racing series, comprising the Nascar Cup Series, Nascar Xfinity Series, and Nascar Craftsman Truck Series, which collectively host an impressive 97 races annually.
NASCAR's venture into the realm of legal sports gambling took a significant step in September 2020 when it established a pioneering partnership with the American Gaming Association (AGA). Since then, the impact of this collaboration has been evident, with a reported 51.5% surge in the total amount of wagers placed on NASCAR events in 2022 compared to the previous year. The sport's authorized gaming operators, including BetMGM, FanDuel, and Penn Entertainment, have been pivotal in driving this growth. This extension of the partnership with Sportradar underscores NASCAR's commitment to aligning its offerings with the dynamic landscape of sports betting.
Sportradar Believes It Is In Unique Position to Work Together with NASCAR
Speaking on the matter was Eric Conrad, the Executive Vice President of Strategic Partnerships & Content at Sportradar, who expressed the company's distinctive position as a leading technology firm within the sports industry. He underscored Sportradar's trusted partnerships with sportsbooks and media companies, emphasizing the company's readiness to assist NASCAR in seizing commercial prospects:
"As the sports industry's leading technology company and a trusted partner of sportsbooks and media companies, Sportradar is uniquely positioned to support NASCAR in capturing commercial opportunities. Our ability to leverage these rights in the marketplace will ultimately enrich the NASCAR experience for fans."– Eric Conrad, Executive Vice President of Strategic Partnerships & Content, Sportradar,Press Release
For its part, Joe Solosky, NASCAR's Managing Director of Sports Betting, emphasized the foundational role of their collaboration with Sportradar in their sports betting strategy. He highlighted the partnership's significance in guaranteeing the integrity of their product and the swift provision of precise data to authorized gaming operators and media partners:
"Our partnership with Sportradar is foundational to our sports betting strategy from ensuring the integrity of our product to quickly providing authorized gaming operators and media partners with accurate, reliable data. Adding official betting data to the partnership will continue to catalyze NASCAR's rapid growth in the sports betting space and allow fans to further engage with the sport."– Joe Solosky, Managing Director of Sports Betting, NASCAR,Press Release
Sportradar and FanDuel Partnered Up on NBA Deal Back in October 2022
Sportradar, a leading sports betting data supplier, announced back in October 2022 a substantial and long-term deal that will see it provide official data from the National Basketball Association (NBA) to FanDuel Group, a brand under the Flutter Entertainment umbrella. This extensive partnership is set to extend through the NBA seasons until 2030-31, covering a comprehensive range of NBA data and additional betting services tailored for FanDuel's sportsbook platform.
Moreover, FanDuel has also chosen to extend its original data deal with Sportradar, initially established in August 2021, for an additional decade, effectively taking it through to September 2031. In doing so, Sportradar will remain FanDuel's preferred provider for data and odds.
Both parties have expressed their shared commitment to continually enhance the sports betting experience for customers. An exciting development in this partnership is the utilization of player tracking data to create prop bets and foster the growth of same-game parlays, marking a significant innovation that promises to engage fans in new and exciting ways. This extended partnership between Sportradar and FanDuel reflects the companies' dedication to leveraging data and technology to provide compelling and innovative betting opportunities to sports enthusiasts.
Sportradar chief executive Carsten Koerl praised FanDuel as one of the largest and most significant sports betting operators currently in the game:
"As the largest operator in North America, FanDuel is an exceptional partner, trusting in our products and services to help define their market differentiation. We are thrilled to further expand our relationship with FanDuel in a manner that will evolve and grow the skyrocketing market for sports betting in the US, while continuing to monetize our long-term partnership with the NBA. This deal demonstrates the value of our strategy in delivering products and services on top of data rights."– Carsten Koerl, Chief Executive, Sportradar,Press Release
NASCAR Selected BettorView as Partner in July 2021
NASCAR, a revered name in stock car racing, solidified its presence in the sports betting world back in July 2021 with a strategic partnership with BettorView, a prominent in-venue sports betting marketing and technology provider. This collaboration aims to enhance the fan experience at American venues located in states where online sports betting is both legal and regulated.
BettorView is set to offer tailored NASCAR content, comprising statistics, analytics, and odds, alongside sports betting promotions prominently featured in restaurants, bars, stadiums, and NASCAR tracks. The company, known for its cutting-edge services, boasts a comprehensive range of offerings, including on-screen touch technology, brand ambassador activations, and digital content advertising across a network of over 1,000 in-venue screens nationwide.
This partnership underscores NASCAR's commitment to engaging fans and harnessing the burgeoning opportunities within the sports betting market, further elevating the excitement surrounding stock car racing events in states that have embraced legal sports betting.
BettorView CEO Seth Schorr conveyed the operator's excitement for the deal, positioning NASCAR's long-term gaming strategy as game-changing:
"Since its inception, the vision for BettorView has been to enhance and reimagine sports fans' in-venue experiences with our technology and industry expertise. As a gaming and venue operator, it's exciting to partner with NASCAR, whose long-term strategy in the gaming space is as innovative, as it is focused on serving its fans and sportsbook partners alike."
Have you enjoyed this article? Then share it with your friends.
Share on Pinterest