The UK games industry has agreed on plans to restrict access to loot boxes for children. The DCMS has published new guidelines on industry-led improvements and protections relating to loot boxes in response to concerns raised about their relationship with problem gambling. Ukie, the games industry's trade body, has outlined eleven principles to support safe and responsible play.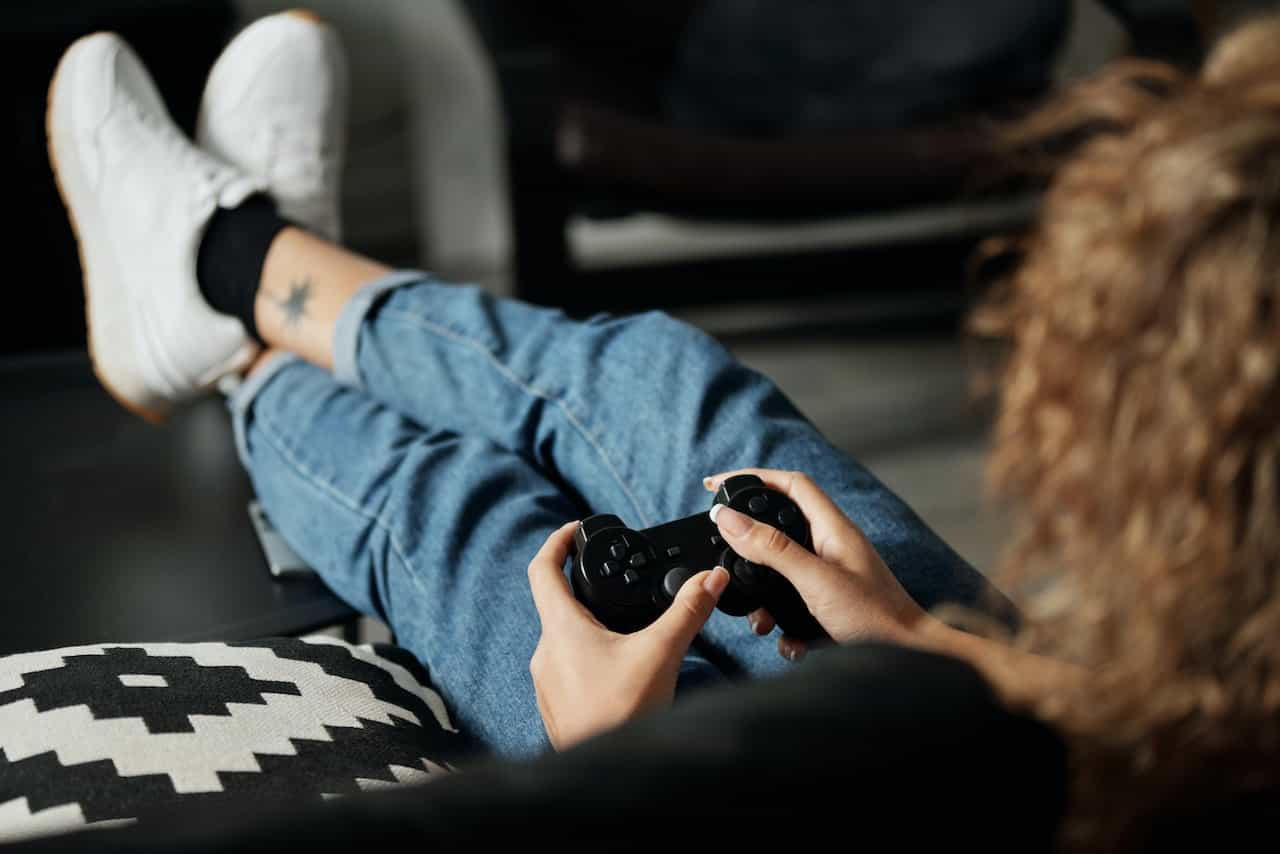 Industry-Led Initiative
The DCMS has unveiled plans to reinforce consumer protections around video game loot boxes. The move comes in response to growing concerns that the monetized prizes closely resemble gambling products. The government undertook an in-depth call for evidence on loot boxes, publishing its response in July of last year.
After reviewing the evidence, ministers identified a range of potential harms associated with the purchase of loot boxes. Other potential harms included detrimental effects on mental health and finances. The evidence suggested that the risks of harm are likely to be higher for children and young people.
Loot boxes offer players the opportunity to purchase in-game extras, such as characters, weapons, moves and skins. These digital items can offer advantages to players, although they are assigned at random. This practice has been compared to buying football stickers or playing a slot machine.
Publishing its update on improvements to industry-led protections for loot boxes, the DCMS revealed that it has convened a Technical Working Group of games industry representatives. After engaging with players, parents, government departments, regulators, academics, independent bodies and external organizations, the games industry trade body has developed new guidance.
The government has welcomed the guidance from UK Interactive Entertainment, which is known in short as Ukie. When fully implemented, it hopes to enhance player protections in line with the objectives outlined in last year's response. The government is now calling on the games industry to adopt the guidance in full.
The DCMS also worked with academics, the industry, other government departments and Research Councils to develop a Video Games Research Framework, which was published in May. This was with the objective of improving the evidence base on loot boxes and video games more broadly. It welcomes scrutiny on the effectiveness of industry-led protections, how widely these are adopted and how best to ensure player safety.
Improved Player Protections
The government's response from July 2022 did find an association between loot box purchases and problem gambling, but was unable to determine whether a causal relationship exists. It set out that the purchase of loot boxes should not be available to children and young people unless enabled by a parent or guardian.
It also stated that all players should be aware of and have access to spending controls and clear information to support safe and responsible gameplay. Better evidence and research, supported by heightened access to data, should be developed to inform future policies on loot boxes and video games.
Ukie has now published its eleven Industry Principles designed to improve protections for all players. Speaking on behalf of the trade body, Co-CEO Daniel Wood explained why the new guidance is a pivotal moment for the UK's games industry. Wood stated:
"Publishing these shared Principles for how the industry approaches loot boxes is a UK first and provides us with a clear direction moving forwards. The Principles will improve protections for all players and underlines the industry's commitment to safe and responsible play. We look forward to working collaboratively across industry and with others to implement them over the coming months."
The first principle involves making technological controls available to restrict anyone under the age of eighteen from acquiring a loot box without the consent of a parent, carer or guardian. Ukie will drive awareness and uptake of these controls through regular communications, including a targeted public information campaign.
An expert panel on age assurance in the games industry will be formed, convening regularly to develop best practices and stay ahead of tech developments. The presence of loot boxes will be disclosed prior to the purchase and download of games, allowing players to make informed choices.
Judi Love to Front Campaign
The trade body has committed to giving clear probability disclosures, so that players can be aware of the probability of receiving certain items from loot boxes. Improvements will be made to how loot boxes are designed and presented, to promote fair and responsible play.
Ukie will support the implementation of the Video Games Research Framework and continue to tackle the unauthorized external sale of items acquired from loot boxes. It has committed to lenient refund policies where loot boxes have been purchased without parental consent. Advanced protections for all players will continue to be developed and Ukie will work with the government and stakeholders to measure the impact of its principles.
Ukie has revealed that one of the first industry measures will be to launch a three-year public information campaign to raise awareness of player controls. The £1 million campaign will feature popular TV personality Judi Love and will start in July, to coincide with the beginning of the summer holidays.
The campaign will aim to support and guide parents and guardians on how to utilize parental controls designed to help manage in-game purchases. These controls encompass loot boxes, screen time, online interactions and access to age-appropriate content.
Minister for the Creative Industries, John Whittingdale, was pleased at the steps being taken by the industry to make gameplay safer for young people. Whittingdale previously served as the government's gambling minister while the Gambling Act Review white paper was being drafted. The minister stated:
"We've been clear the video games industry needs to do more to protect children and adults from the harms associated with loot boxes. These new principles are a big step forward to make sure players can enjoy video games responsibly and safely. I look forward to seeing games companies put the plans into action and will be watching their progress closely."
Have you enjoyed this article? Then share it with your friends.
Share on Pinterest