Several Senators have expressed strong opposition to the idea of legalizing election betting within the United States. They argue that such a move would trigger significant worries about the integrity of the electoral processes. The debate stems from predictions platform Kalshi contacting the Commodity Futures Trading Commission (CFTC), outlining intentions to provide event contracts related to US election outcomes.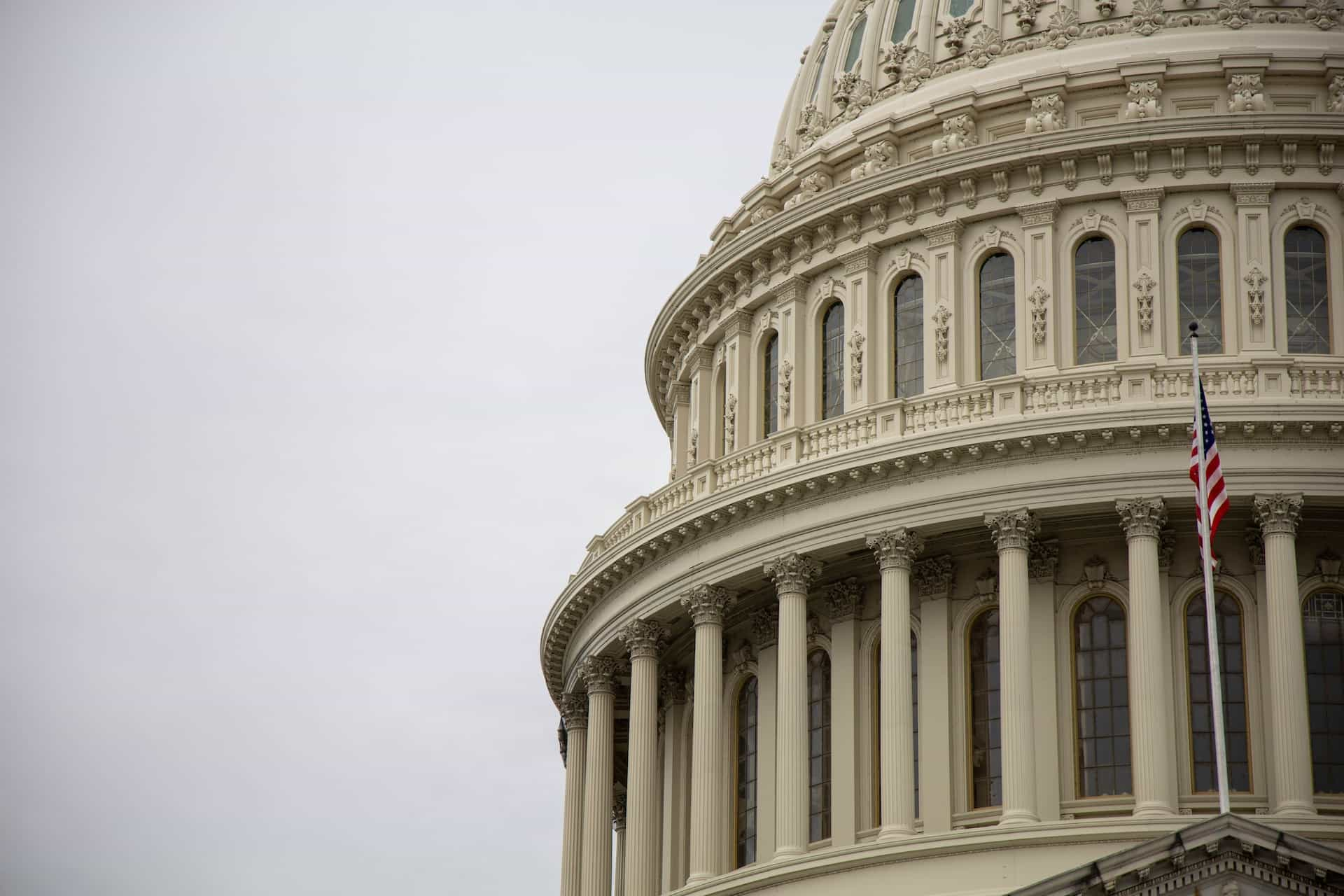 Commodity Futures Trading Commission (CFTC) Law Prohibits Gambling Which Goes Against Public Interest
A consortium of Senators has raised substantial objections to recent proposals aiming to legalize election betting within the United States. According to the Senators, the endorsement of such a measure could potentially trigger "widespread concerns" about the integrity and authenticity of the nation's electoral processes.
The prominent private prediction firm Kalshi had reached out to the Commodity Futures Trading Commission (CFTC) in June, signaling its intent to introduce election betting to the market. This proposed endeavor would encompass event contracts based on the projected outcomes of US elections.
However, a notable number of Senators have now collaborated to communicate their reservations directly to the CFTC. In a collective correspondence, these Senators have emphasized that Kalshi's intentions might contravene the CFTC's stipulated regulations concerning specific event contracts.
The existing CFTC framework prohibits event contracts that are linked to, correlate with, or reference gambling activities that contravene state laws. Additionally, the Commission refrains from endorsing contracts that it deems to be "contrary to the public interest" or bearing similarities to activities considered objectionable under its guidelines.
This Would Be First Time For-Profit Entity Would be Allowed to Offer Gambling on Political Events
A bipartisan group of Senators has now voiced substantial concerns over Kalshi's recent proposal, asserting that the plan could potentially introduce a platform for gambling on the outcomes of political elections. In doing so, it could signify the first instance where the Commodity Futures Trading Commission (CFTC) sanctions a profit-oriented entity to provide event contracts linked to political occurrences.
The collective of Senators has expressed apprehensions that this approach could open the door to an expansive for-profit gambling arena, permitting widespread participation in betting on election results. They have argued that this avenue might enable individuals to reap financial gains from political outcomes, potentially leading to unwarranted interference with the democratic process.
According to the Senators, the introduction of such a system could inadvertently erode public confidence in the authenticity of elections, potentially creating avenues for external influence on the outcome of political contests.
Prominent Senators supporting this initiative include Chris Van Hollen (Democrat – Maryland), Jeff Merkley (Democrat – Oregon), Sheldon Whitehouse (Democrat – Rhode Island), Edward Markey (Democrat – Massachusetts), Elizabeth Warren (Democrat – Massachusetts), and Dianne Feinstein (Democrat – California).
FanDuel Rolled Out New Safer Gambling Lead in August 2023
FanDuel, a prominent operator in the United States operating under the Flutter Entertainment group, recently welcomed Alison Kutler to its team in August 2023 as the newly appointed Vice President of Sustainability and Responsible Gaming. This strategic move underscores the operator's commitment to furthering its responsible gaming and sustainability agenda.
In her capacity as the Vice President of Sustainability and Responsible Gaming, Kutler's purview will encompass a wide range of critical areas, including the formulation of responsible gaming policies, engagement with regulatory frameworks, training initiatives, product development, and operational strategies. Beyond this, she will provide leadership to the responsible gaming advocacy teams, assuming oversight of key functions within the sportsbook, casino, racing, daily fantasy, and retail sectors.
Kutler's role is not limited solely to responsible gaming, as she will also channel her efforts into bolstering sustainability endeavors. This focus aligns seamlessly with Flutter's Positive Impact Plan, which was introduced in February of the preceding year. The plan is a comprehensive initiative designed to extend support to customers, employees, and the broader community, placing significant emphasis on safer gambling practices, fostering diversity and inclusion, promoting community-driven initiatives, and addressing environmental considerations.
Christian Genetski, the president of FanDuel, stressed the importance of Alison Kutler's new role, feeling it is as important as ever in light of rampant gambling legalization:
"We are very fortunate to have a professional of Alison's caliber join our team. Alison has had a distinguished career, including 25 years' experience in high-level government and private sector roles leading business, regulatory, policy and public affairs strategies."– Christian Genetski, President, FanDuel, Press Releases
New Jersey Announced New Safer Gambling Tools in July 2023
The New Jersey Division of Gaming Enforcement (DGE) demonstrated its commitment to addressing gambling-related concerns in July 2023 by introducing innovative tools to aid consumers within the state. A newly launched toll-free phone number now allows individuals seeking to self-exclude from gambling activities to directly connect with the DGE. This service enables users to opt for self-exclusion from online gaming or from both online and in-person gambling, accommodating a range of preferences.
In addition to the toll-free number, the DGE is offering users the option to schedule in-person appointments with their staff or engage in video conferences with responsible gaming experts. This video conference feature not only enhances accessibility but also enables individuals to address problem gambling from the convenience of their own homes. To streamline access to essential resources, the DGE has revamped its responsible gambling landing page on its website. This comprehensive hub includes crucial information for both players and operators, covering topics such as self-exclusion details, responsible gambling guidelines for operators, and the DGE's own regulations on responsible gaming.
The website also features annual reports from Rutgers University, providing an in-depth analysis of online gambling and sports wagering impact, examining player patterns and betting trends. These new tools reflect the DGE's ongoing commitment to fostering responsible gambling practices and providing vital assistance to individuals affected by gambling-related challenges in New Jersey.
Sharing a statement was New Jersey Attorney General Matthew Platkin, who championed the state's historical leadership in the gaming industry, with the state in fact being one of the the first to allow casino gambling aside from Nevada, as well as pave the way for online gaming:
"New Jersey has always been a national leader in gaming, as the first to allow casino gambling outside Nevada and the first to launch internet gaming. We are now focusing on making our pioneering state the standard in responsible gaming practices. These efforts underscore our commitment to helping problem gamblers by expanding the entry points for self-exclusion and other methods to receive assistance."
Have you enjoyed this article? Then share it with your friends.
Share on Pinterest