Sky Documentaries and NOW has confirmed that a brand new and exclusive Sky original documentary film, 'Hatton', will premiere at 9 pm on Thursday, 31 August. The ninety-minute film offers extraordinary access to boxing hero Ricky Hatton. It explores his life in and outside the ring, with honest words from 'The Hitman' and his closest friends, family, and peers.
Produced by multi-award-winning sports documentary specialists Noah Media Group, Sky has described the show as a "definitive portrait of a unique, working-class hero and one of the world's most beloved boxers".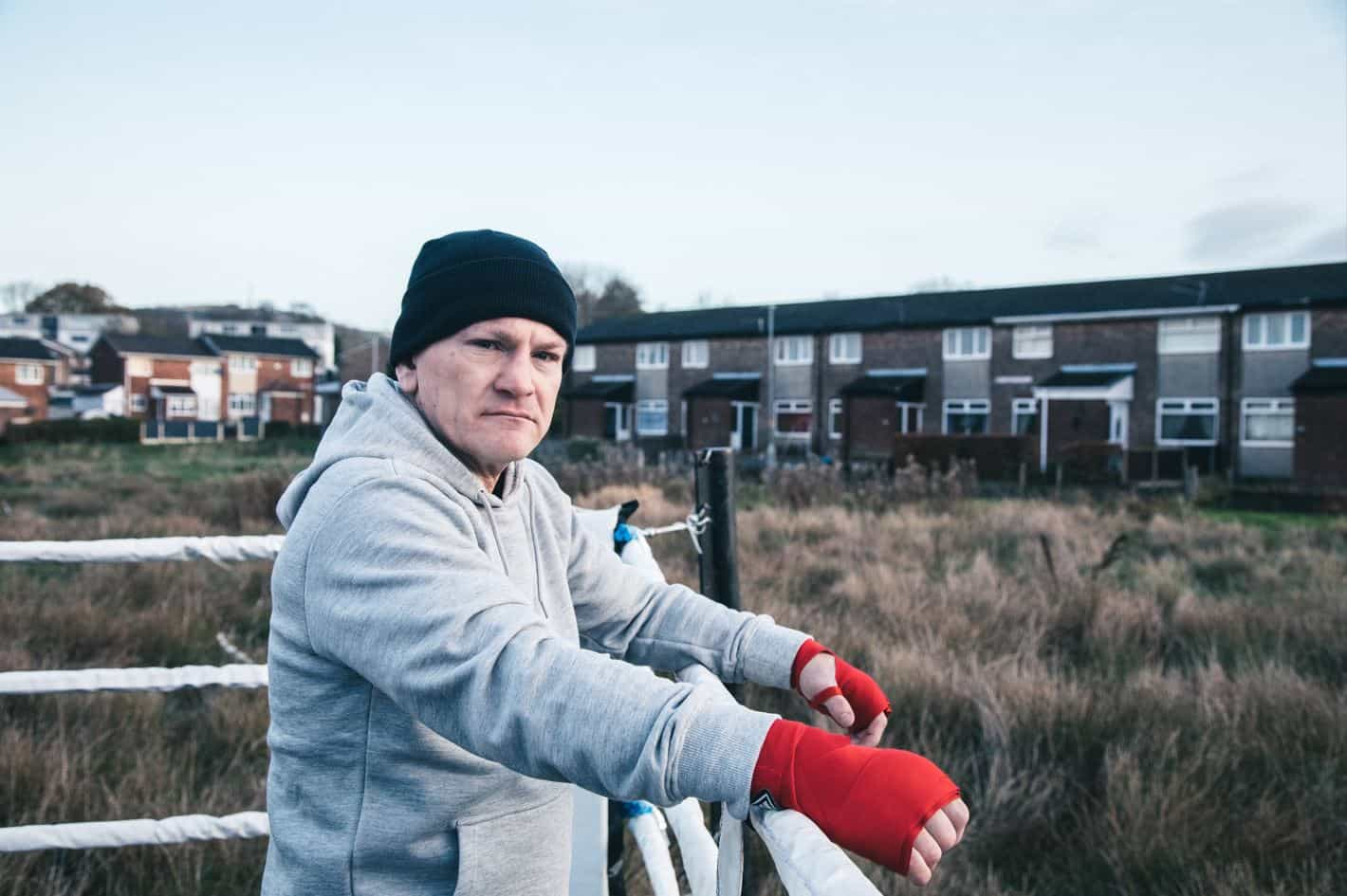 The documentary uses "incredible access to Ricky and unseen archive footage" and charts Hatton's journey from the Hattersley estate near Manchester to headlining on the Las Vegas Strip. It is an emotional insight into a British sporting hero.
Triumph Is Replaced by Depression
Earmarked for greatness from the moment he turned professional, Ricky quickly rose to the top of his sport. Adored by the public, he was a raging force in the ring, but the pain of defeat would eventually become utterly unbearable.
Triumph and pride were soon replaced by depression, addiction, and shame. Hatton's courage was clear to see, but it hid a darkness that would overwhelm him. Crucially, his relationships with those closest to him fell apart. A near decade-long estrangement from his family and split from his coach pushed Ricky to his absolute rock bottom, and attempted suicide.
Raw and compelling, the documentary showcases this cautionary tale and inspirational story of a man forced to navigate a path through fragile relationships and broken dreams – as he attempts to make sense of a life that appeared destined for a happy ending.
Floyd Mayweather broke a million British hearts OTD in 2007 when he stopped Ricky Hatton in the 10th round in Las Vegas. Mayweather was ahead on all scorecards at the time of the knockout. VC: Harry Houdini pic.twitter.com/vNxJdg6TIn
— Ringside Seat (@RingsideSeatMag) December 8, 2022
'Hatton' is directed by multi-award-winning Dan Dewsbury; its producers have previously been responsible for documentaries such as '14 Peaks: Nothing Is Impossible' and 'Finding Jack Charlton'.
Can Never Get Enough of Sports Biopics
A second sports documentary of a similar ilk, 'Mark Cavendish: Never Enough', recently debuted on Netflix. The film charts a genuine sporting great's rise, fall, and resurrection using recited stories and narratives from his wife, Peta, teammates, and coaches.
The movie explains how, at the end of 2016, the famous cyclist needed just four more Tour de France stage wins to equal the great Eddy Merckx's 41-year-old record. The additional victories would cement his legacy. However, instead of a fast track to sporting immortality, Cavendish endured five agonising years of injury, illness and depression.
During this busy time for sporting biopics, a third roller-coaster ride of a life story will become widely available on August 26th. It may not be a Netflix original – or be making its television debut – but the streaming platform will add 'Big George Foreman: The Miraculous Story of the Once and Future Heavyweight Champion of the World' to its list of available features.
Have you enjoyed this article? Then share it with your friends.
Share on Pinterest